Congratulations! If you're reading this, it means you are on the path to becoming an Evolved Trader.
That means you could be receiving a new Evolved Trader alert from Mark, in as little as a couple hours!
Remember, time is of the essence, once we hit the deadline your 60% discount will be revoked.
So if you want to take advantage of the same strategy that Mark used to turn a small starting stake of $3,000 into $100,638 in just 3 months…
And get a year of access to Evolved Trader for just $1,500…
You'll want to take advantage of this limited-time opportunity and secure your special membership to Mark Croock's Evolved Trader today.
Just to recap...
Here's everything you'll get once you become a new member:
New Evolved Trader Entry & Exit Alerts
You can expect at least 4 trade alerts a month, one a week on average. When Mark discovers an opportunity that fits his specific criteria he will send you an alert with the name, ticker symbol and the exact instructions on how to trade this specific opportunity.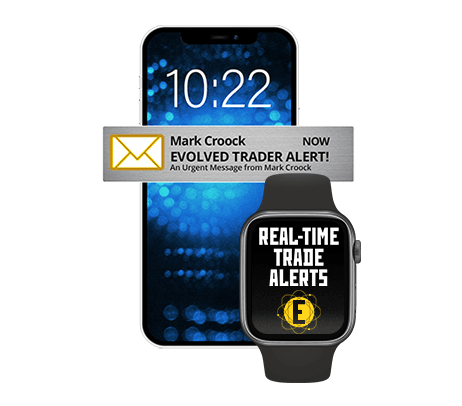 ---
BONUS #1: An Exclusive Options Bootcamp
Inside this bootcamp, you'll discover…
How to trade blue-chip stocks, at penny stock prices… Where you can see moves of 50%, 100%, even 200% in hours!
Which stocks are the BEST to trade for options, and which ones you should stay far away from…
How to execute your trades correctly so you minimize risk and don't blow up your account…
And much more!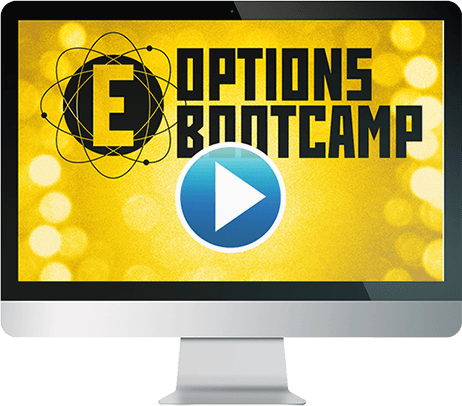 ---
BONUS #2: FREE Weekly Q&A Video Training
This is a weekly Q&A call where Mark fields any questions you may have about recent trades, the market, or anything trading related. You'll also go over past trades and analyze why they were such big winners – or small losers!
---
BONUS #3: FREE Weekly Watchlist
Each and every week, Mark will deliver a detailed analysis of his weekly watch list for the top stocks he's watching for the week along with an in-depth explanation of why he selected each stock.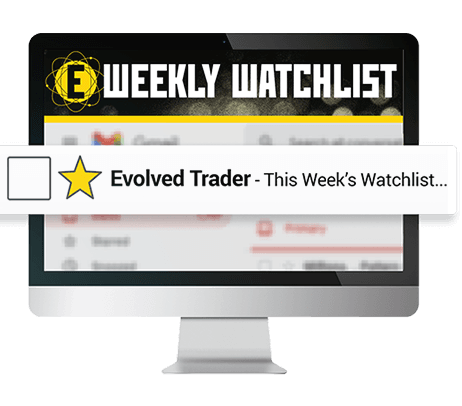 ---
Exclusive 24/7 Membership Site Access:
When you join, you'll receive an exclusive login and password for our website… where you can access every training, every special weekly alert, the entire model portfolio, and more. Anytime you want to access it, it's yours.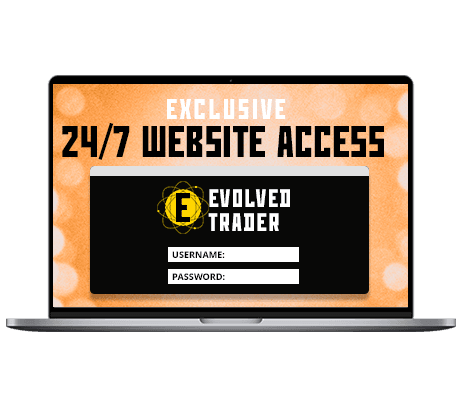 ---
U.S. Based Customer Support
Our professional team of experienced agents can help you with any questions or concerns you may have. Simply call or email them any time Monday–Friday, 9 am–5 pm ET. They are here to make sure you get the most out of your membership. Just remember, we're not allowed to give individual investment advice.
---
Mark's $100k Guarantee
When you join Evolved trader today, if you don't see the chance to grow $3,000 into $100,000 in the first 12 months, then Mark will work an entire second year for you, free of charge. If Mark doesn't deliver, just call our customer service team and let them know. When you do, you'll get access to all Mark's alerts and education for another year, free of charge.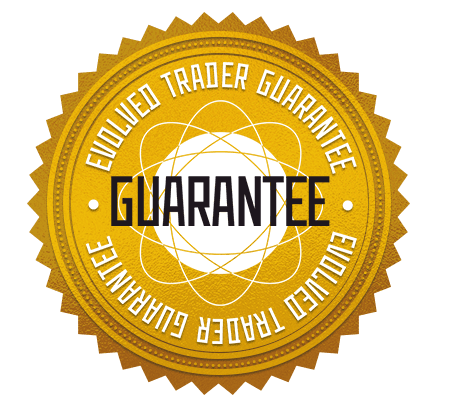 ---
I urge you not to take this opportunity lightly.
Mark just used this strategy to turn $3,000 into $100,638 in 3 short months…
And he's gearing up to do it again.
This is a serious offer...
For serious readers only.
If that's you, then fill out the secure order form below and we'll send you everything we've promised here today.
Don't waste any time.
This opportunity is only available for a limited-time.
Just think about it…
By Next Week You Could Make More Than Enough to Pay for Your Membership!
Just look at what a few more Evolved Trader members are saying…
Kathy S says:
"Mark is the best. I have been able to make between 500-1000 a week after I joined Evolved Trader. And I have a full time job."
Here's another, from Aaron W. He says:
"Being a member has opened up my eyes to the potential of growing a small account playing options. I just booked over $2,000 USD on today's $MRNA PUTS. Thanks Mark!"
And Tim M says that:
"Mark is great at finding opportunities in a crazy stock market. He can filter out all the noise and zoom in like a sniper on the opportunity. I've had 100k days with Mark's help. He is the Mr. Miyagi of stock options."
A $100k day!
I thought Mark was talking crazy when he mentioned making $100k in 3 months.
But $100k in a day?!
That's truly amazing!
I hope you'll be one of the people that take advantage of this amazing new opportunity…
To your wealth,
Tim Sykes
To Access ALL Of Your Member Benefits, Fill Out This Form Before The Deadline…